100% Canadian Owned, Customer Focused
Look No Further Than Our Proudly Canadian Pump Expendable Solutions
Looking for quality pump products specifically designed for the Canadian oil and gas market? Look no further than our proudly Canadian pump solutions. We are a 100% Canadian-owned company that offers a wide selection of reciprocating pump valves, plungers, packing and components, all of which are built to withstand even the most demanding applications. Our experienced team is always on hand to provide expert advice and support. So why wait? Contact Double Barrel today and let us help you find the perfect solution for your needs.
Why Choose Us?
Because You Deserve the Best - It's that Simple
We are dedicated to providing the industry with the highest quality products and customer service. We only use the best materials in our products, matched with the highest quality service simply because we believe you deserve the best. Our team of knowledgeable and experienced customer service reps is always available to help you with whatever you need. So, when choosing Double Barrel, you're choosing both the best products and experience.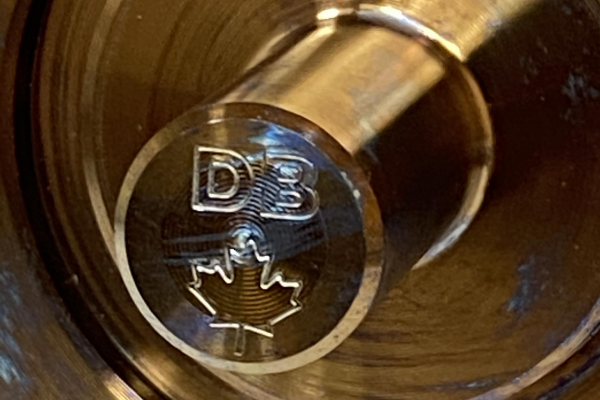 We offer a variety of pump expendables.
We offer a variety of pump expendables to suit your needs and our team is always available to advise and assist with any technical questions. We know what works best for specific applications in the field, and we're always happy to share our knowledge with our customers. At Double Barrel, we always have the best interests of our distributors in mind. We're here to help you succeed, and we'll always go the extra mile to ensure you get the most out of our products.
Trusted Canadian Multiplex Expendable Company
At Double Barrel, we pride ourselves on having the best product knowledge in the industry. Our expert staff can travel to site with end-users and distributors to help with their technical needs. We understand that one size doesn't always fit all, so we offer Custom Manufacturing for something specific or a specific issue. Our team has deep technical knowledge of the components we manufacture and distribute, how they interact with each other in the pump, and what works best for specific applications in the field. Double Barrel has built years of knowledge in manufacturing, and we are always happy to share our expertise with our customers. If you have questions about our products or services, don't hesitate to contact us – we're here to help.
Technical Support and Any Other Assistance You May Need
Double Barrel has many years of experience with Multiplex Pumps, and we are always available for technical support and any other assistance you may need. Don't hesitate to reach out to us anytime - we're here to help!
Double Barrel Offers the Best of Both Products and Services.
Quality pump products for the Canadian Oil and Gas market.